functions
With a collection of unique spaces, the Inverleigh Hotel is ideal for a variety of functions, events, sizes and budgets. From wedding receptions to cocktail parties and corporate gatherings, our friendly and professional team are ready to tailor packages to suit your individual needs, making the planning process easy and enjoyable.
---
From the super simple to the super fancy, we can cater for your needs.
For more information on function rates, costs per head, availability and anything else,
please email events@inverleighhotel.com.au or call our manager on (03) 5265 1220.
---
UPSTAIRS FUNCTION ROOM
Sit Down – 24 pax
Stand Up / Cocktail – 40 pax
Features: private space, TV screen with HDMI access, microphone, heating and air conditioner.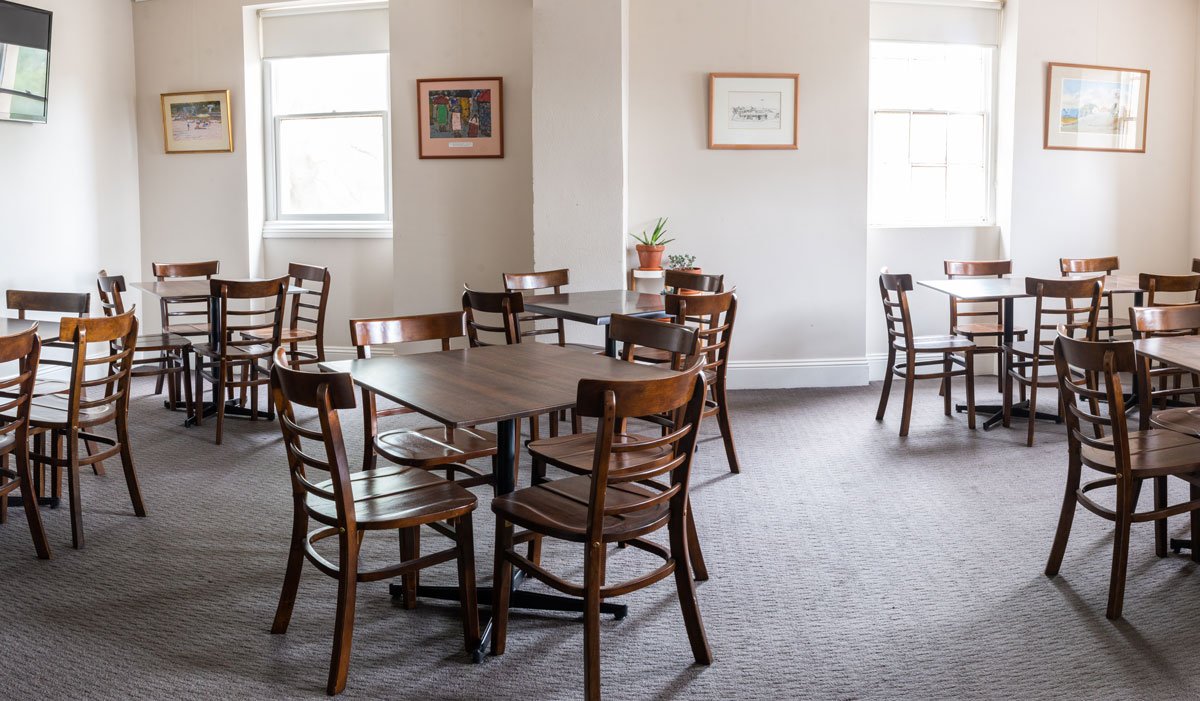 COURTYARD BEER GARDEN
Sit Down – 40 pax
Stand Up / Cocktail – 80 pax
Features: private space, direct bar access, all menu options, heating.
Bookings of 8 – 40 guests are most welcome.

MARQUEE & STABLES
Sit Down – 100 pax
Stand Up / Cocktail – 350+ pax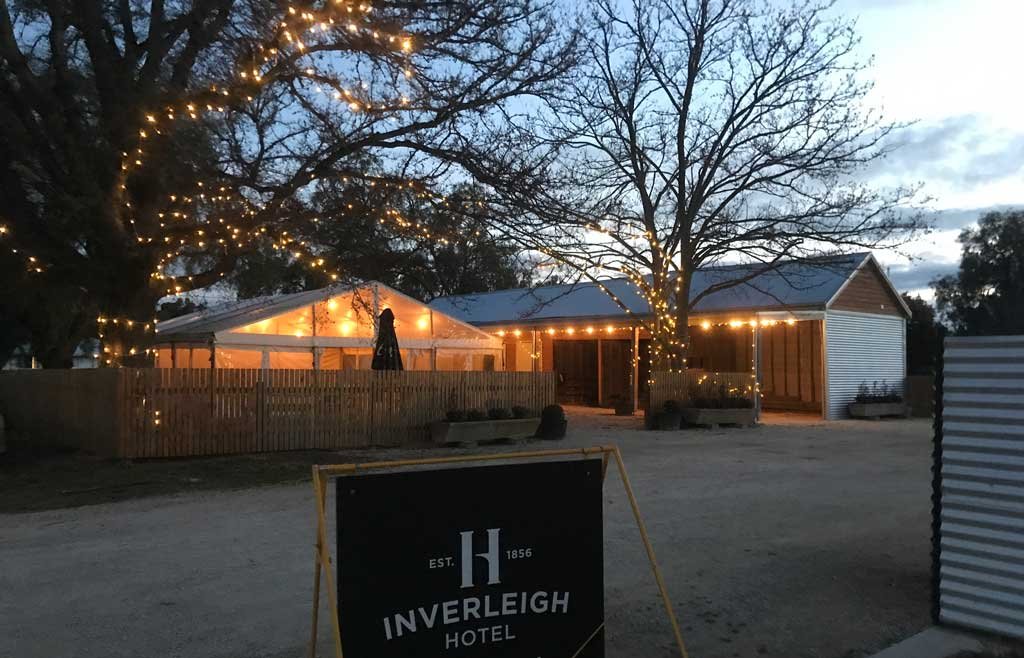 OUTDOOR EVENT
Sit Down – 500 pax
Standing – 1,500 pax
Features: fenced outdoor space, direct bar access.
EVENT DETAILS
Audio – There are separate audio visual user-friendly capabilities in each event room that allow for TV, HDMI, speakers, microphone etc.
Decorations – We allow for all sorts of decorations except for the following: glitter on tables as they can stain the tables with water contact, sticking objects to the walls as they can damage paintwork - we can provide a whiteboard for corporate events/workshops.
Occasion – We can cater for any occasion. Wedding, corporate workshop, birthday, engagement, anniversary, product launch, christening, business conference and more!
Alcohol Licensing – As we are in a "residential area", alcohol can only be served in outdoor areas until 11pm.
Terms & Conditions apply.